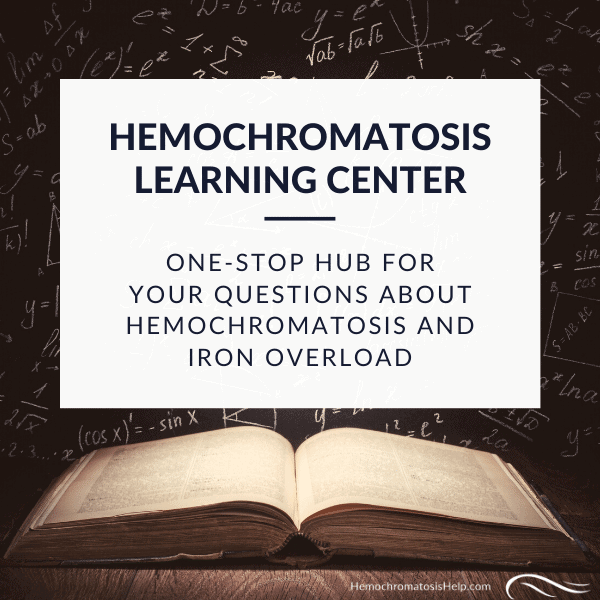 Hemochromatosis Learning Center
Whether you were just diagnosed or you've been dealing with iron overload for years, we're here to help.

Welcome to your hub for learning all about hemochromatosis.
Learning Center Table of Contents
All About Hemochromatosis
Hemochromatosis Help is here to help you find answers and restore health when facing iron overload.
Start with these articles to familiarize yourself with the condition of iron overload.
Topics include the causes, symptoms, diagnosis, and treatment of this common, yet often misunderstood, genetic condition.
Top 10 Articles About Hemochromatosis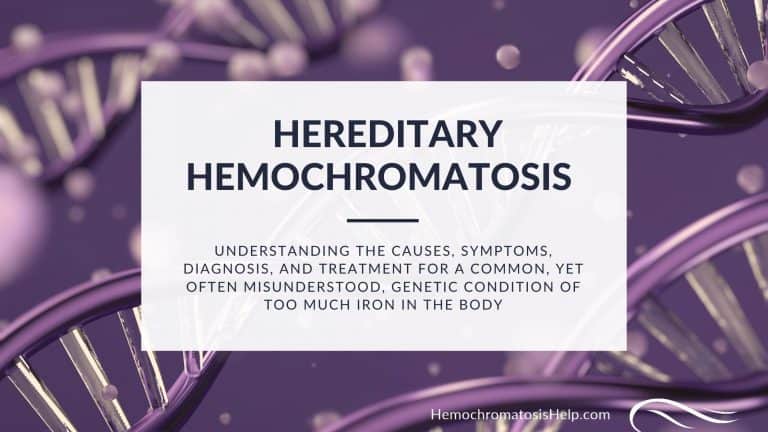 Understanding Hemochromatosis and Iron Overload You are not alone! Millions of individuals and their families
Read More »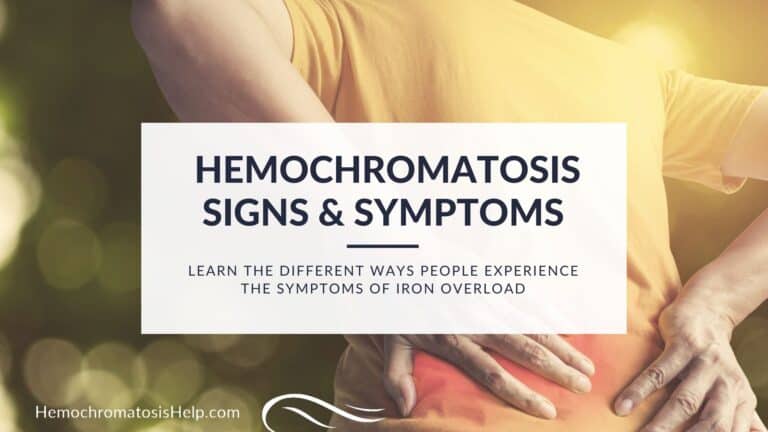 Hemochromatosis Symptoms A maddening aspect of too much iron is that no two individuals experience
Read More »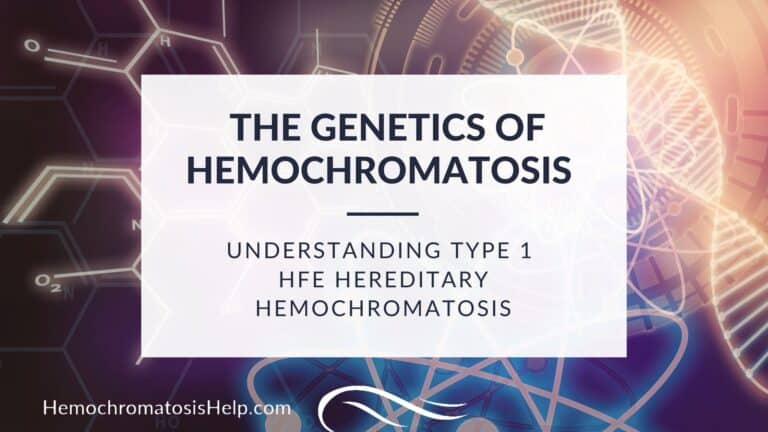 What is Type 1 Hereditary Hemochromatosis? Hereditary hemochromatosis is a genetic condition in which people
Read More »
Diet and Nutrition for Hemochromatosis
Find balance and restore health by learning how the food you eat impacts your iron overload.
Explore articles that discuss dietary guidelines in general as well as those exploring individual nutrients and their impact on iron absorption.
Top 5 Articles on Diet and Nutrition​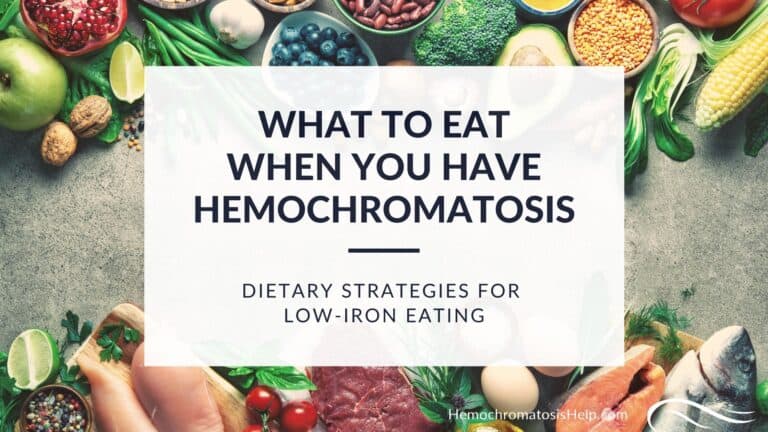 The Most Important Facts to Know About Diet & Nutrition in Hemochromatosis Understanding what to
Read More »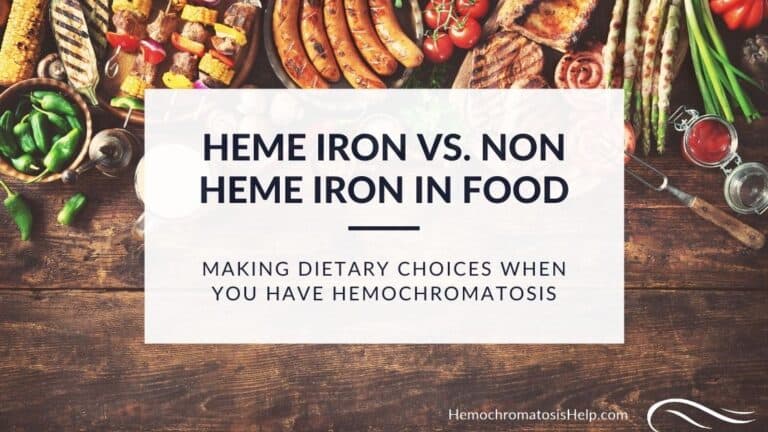 In This Article: Making Dietary Choices When You Have Hemochromatosis In a diet for iron
Read More »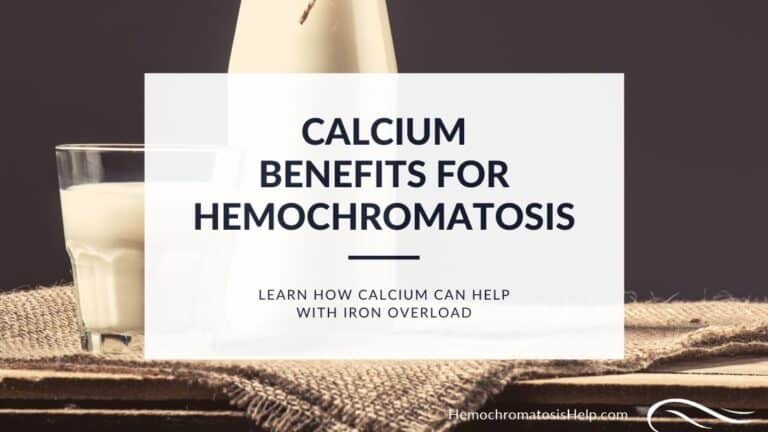 "Drink your milk! Don't you want to grow up big and strong?" How many of
Read More »
Low-Iron Recipes for Hemochromatosis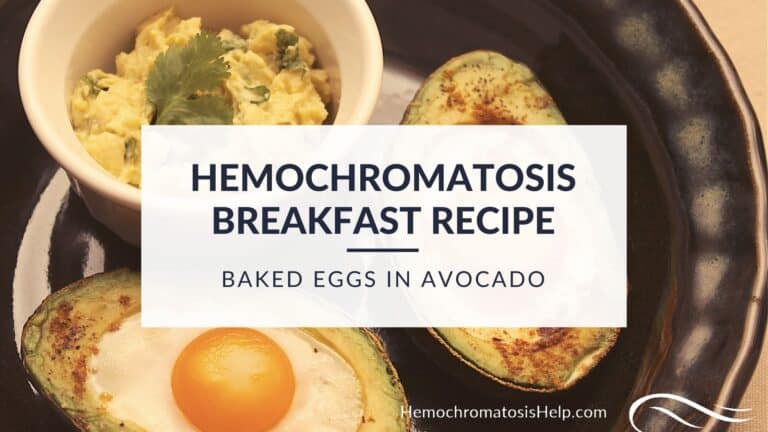 Healthy Low-Iron Breakfast Recipe Breakfast can be a challenging meal when you learn you have
Read More »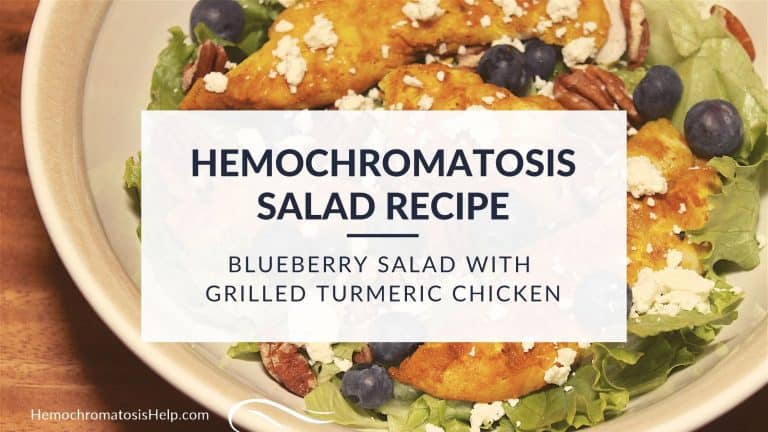 Healthy Low-Iron Recipe This fun mixture of flavors makes for a colorful salad: beautiful blueberries
Read More »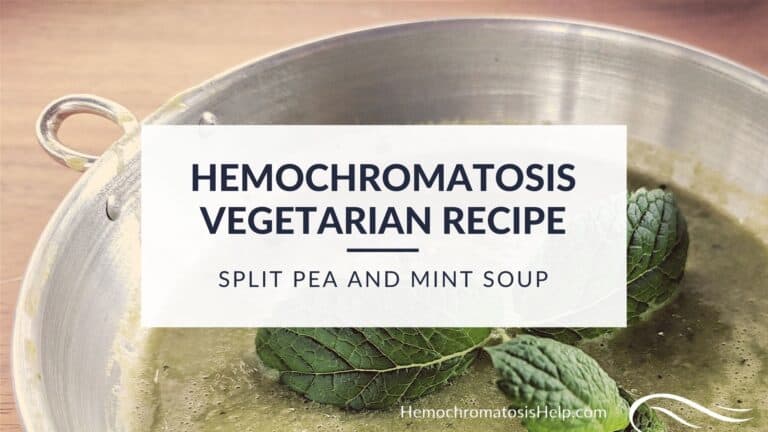 Healthy Low-Iron Vegetarian and Vegan Recipe This beautiful green soup, a vegetarian and vegan-friendly hemochromatosis
Read More »
Nutritional Supplements and Herbal Remedies for Hemochromatosis
Nutritional supplements and herbal remedies are complementary tools that may help improve the health of an individual with hemochromatosis.
Learn how to integrate these natural remedies in coordination with your doctor's care plan to improve your symptoms and your health.
Top 7 Articles on Nutritional Supplements​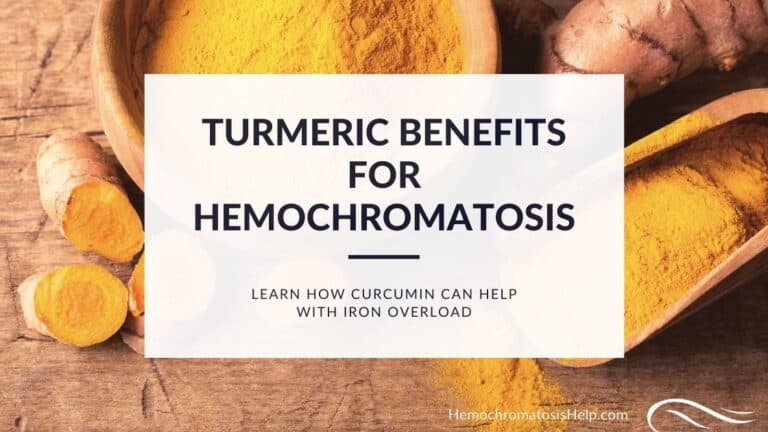 Turmeric is an herb that gets a lot of attention these days. It's famous as
Read More »
Understanding Diagnosis and Testing for Hemochromatosis
Your doctor has run bloodwork, but you're not sure how to understand what the numbers mean.
Explore the articles in this section to empower yourself to understand what these tests mean for your health and wellbeing.
Top 5 Articles on Diagnosis and Testing​
Ways We Can Help: Books, Consultations, and More
We've created the following resources, services, and products to help you in your journey to find answers and restore your health with hemochromatosis and iron overload.
There are many things you can do to help improve your life, your wellness, and your experience of health!
International Resources for Global Hemochromatosis Awareness
Your Hemochromatosis Stories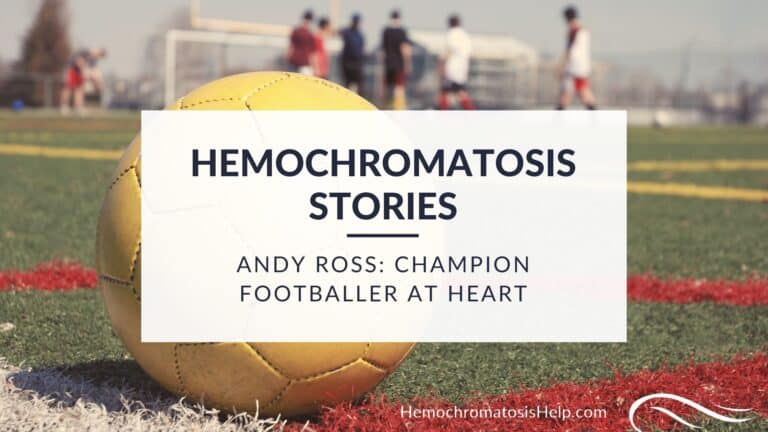 Hemochromatosis – My Story My name is Andy Ross; I am a fairly typical 46
Read More »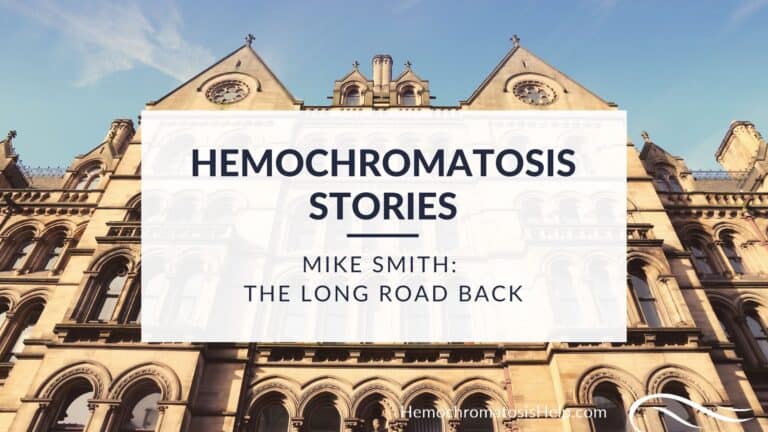 I have done a short story of life with GH (1). It all started in
Read More »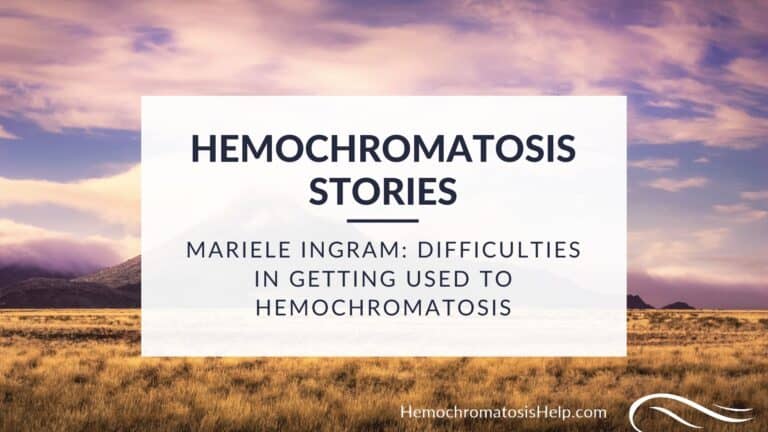 Hi, My name is Mariele Ingram. I'm from South Africa, Mpumalanga, Piet Retief. I am
Read More »