I think that you two are doing a good job helping people with Hemochromatosis. I have found both books to be very helpful. All I was told by my doctor was to not take Vitamin C and stay away from red meats. I felt like I was alone and facing a life of dread. Your books are very informative. I feel like I can live a normal life and was released from food jail. I can control my hemochromatosis.
Kristina, I have meant to write and let you know how much I love the cookbook! I have found that you and Eric have been far more helpful than my primary care giver, ( I constantly refer back to his book.). My dietary consult done initially was such a joke, as she sent me lists of foods with iron content…nothing else. People are pretty much left on their own to figure this out. I can only hope many people run across the two of you on line, as I did. You both are a true God send. Thanks for all you do!
Are You Hungry to Understand How to Think, Eat, and Live with Hemochromatosis?
If so, these books were written for you!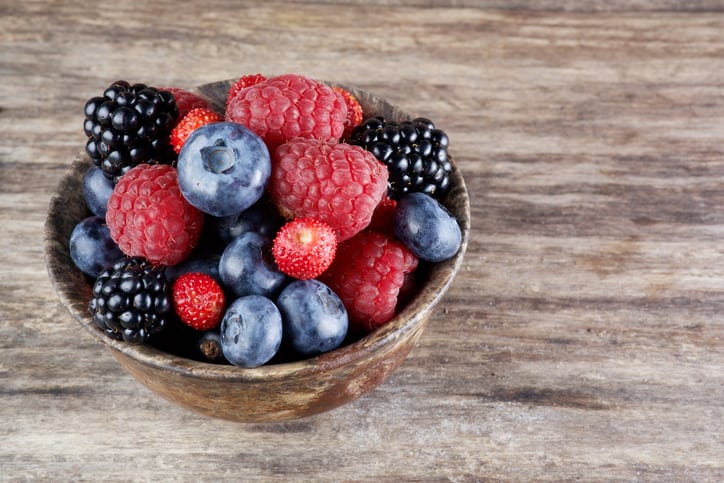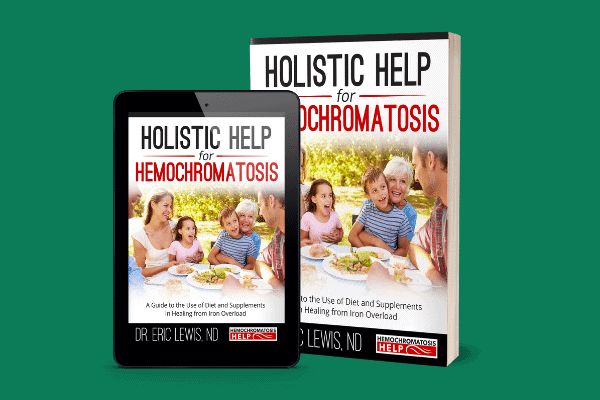 Explore evidence-based dietary, nutritional, and herbal remedies for iron overload.​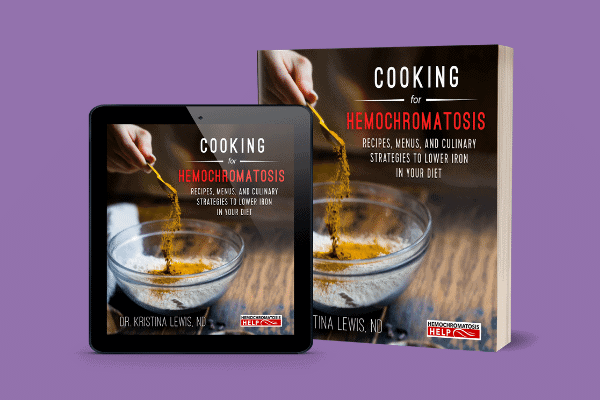 Learn to cook for hemochromatosis with over 100 delicious low-iron recipes.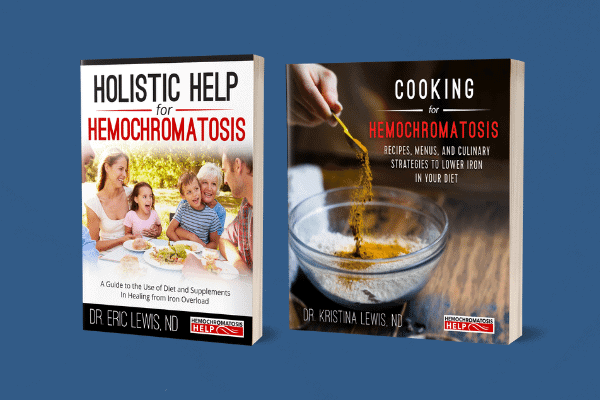 Get both books for up to 40% off the list price by purchasing them as a bundle!​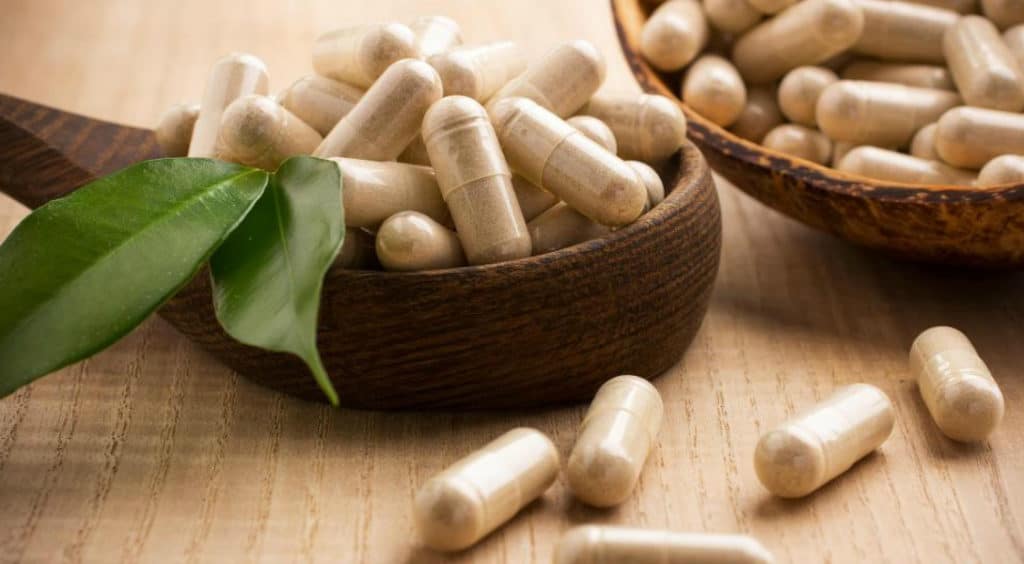 These books will also help you discover: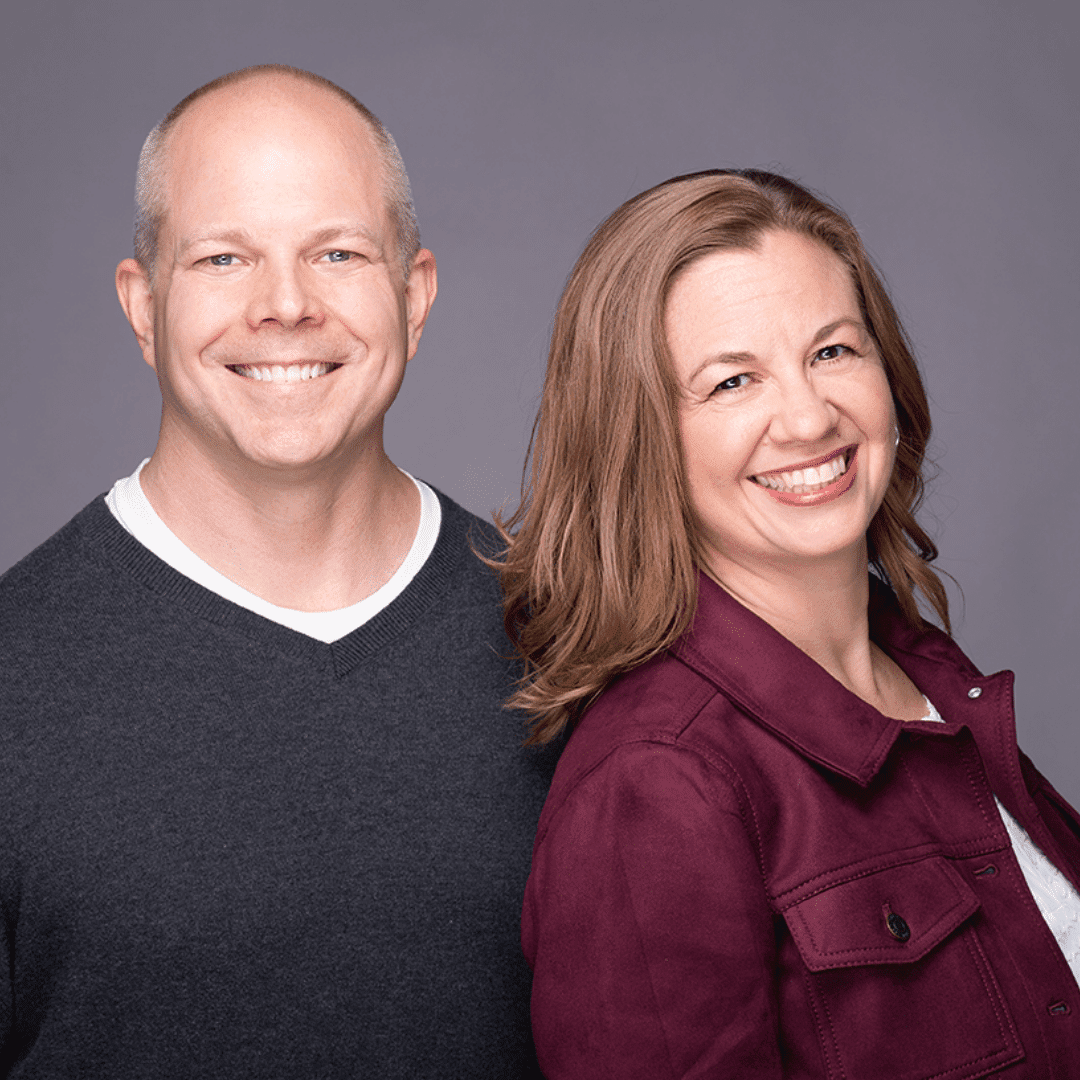 We are a husband-and-wife team of naturopathic doctors. We are also a hemochromatosis patient and a loving spouse to a patient with hemochromatosis. The combination of our personally living with it plus our healthcare knowledge brings a perspective to understanding iron overload and hemochromatosis not seen anywhere else.
When Eric discovered he had hemochromatosis in 2012, it started him on a journey to learn all he could about the condition, about diet and supplementation strategies, and how to support health with iron overload. It also started Kristina on her own journey to become an expert in translating theoretical dietary guidelines into practical recipes and cooking techniques that anyone could master.
We wrote these two books to share the knowledge we have gained in our personal and professional journey to learn all that we can about iron overload, and our desire to synthesize it in ways that make sense and with practical steps than anyone can take!
Explore the Hemochromatosis Help Books
Holistic Help for Hemochromatosis
Dr. Eric Lewis's Holistic Help for Hemochromatosis: A Guide to the Use of Diet and Supplements in Healing from Iron Overload provides the framework for truly understanding your condition, what causes iron overload, how it impacts your body, and what steps you can take to help improve your quality of life.
An evidence-based analysis of dietary, nutritional and herbal remedies for iron overload, his book has already helped thousands of people around the world.
"I've read everything I could possibly find on the internet about hemochromatosis. I always come back to your book…You've covered everything and more plus made it easy to follow."—Tara Fleetwood, Cheyenne, Wyoming, USA
"I ordered this book for myself and my husband, who has hemochromatosis. Due to a myriad of medical info on this condition, and specialists giving us a confusing array of information, we were going crazy trying to find help. The initial pages of your book took this condition and made it most understandable!"—CS, USA
Cooking for Hemochromatosis
Dr. Kristina Lewis's Cooking for Hemochromatosis: Recipes, Menus, and Culinary Strategies to Lower Iron in Your Diet takes the concepts established in Holistic Help for Hemochromatosis and moves them into the kitchen.
This book is filled with practical steps including six key substances to remember when planning meals for iron overload, tips for reading food labels, and learning how to shop for hemochromatosis-friendly brands and products.
This cookbook offers more than 100 delicious, wholesome and easy-to-follow low-iron recipes ranging from vegan to Paleo, low-carb to low-fat, and gluten-free to dairy-free.
With Cooking for Hemochromatosis you'll be empowered to shop and cook with confidence, and enjoy eating again.
"I appreciate the wide variety of interesting but accessible recipes… [Having hemochromatosis] doesn't have to mean boring meals!"—Eva B., Longview, Washington
"The recipe was easy to make; directions were simple and straightforward. This was a hit even with my husband! He gobbled up the rest! He said he would gladly make this again!"-KR, Boston, Massachusetts
Bundle and Save with a Book Bundle!
When read as a pair, these two books compliment each other and help provide the best possible understanding of how to live well with hemochromatosis.
Get both Holistic Help for Hemochromatosis and Cooking for Hemochromatosis for 40% off the list price by purchasing them both together as a bundle!
Both books are available in both paperback and instant-downloadable e-book formats.
They are for sale and available for shipping both in the USA and internationally, with FREE SHIPPING to anywhere in the United States!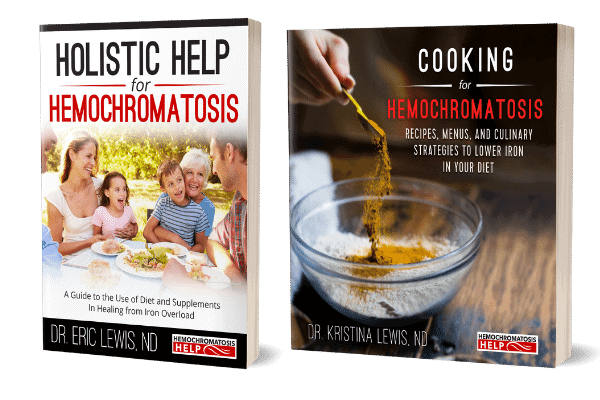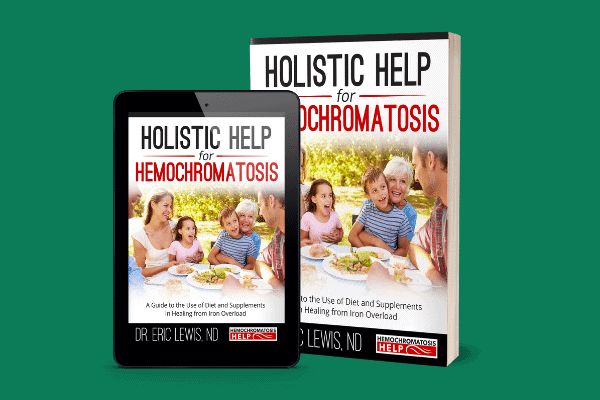 Explore evidence-based dietary, nutritional, and herbal remedies for iron overload.​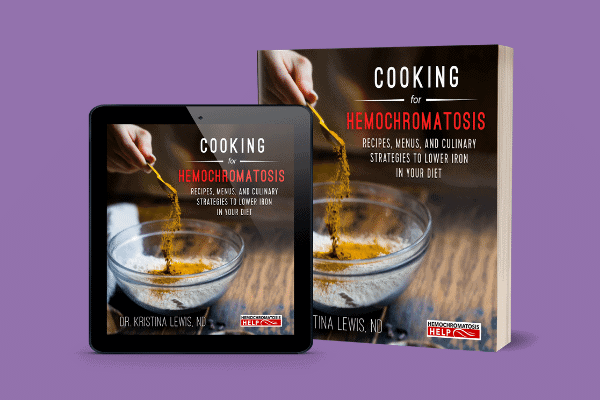 Learn to cook for hemochromatosis with over 100 delicious low-iron recipes.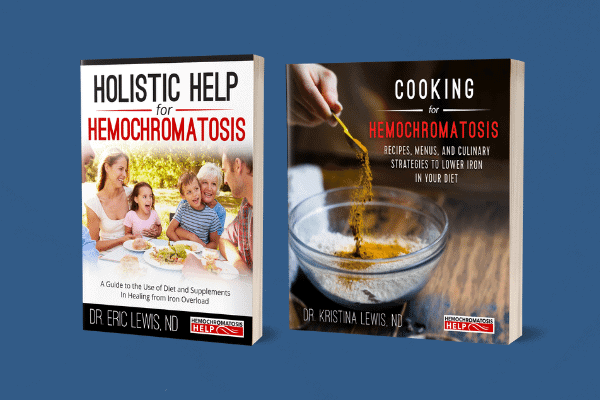 Get both books for up to 40% off the list price by purchasing them as a bundle!​