The Hemochromatosis Help Cookbook
Cooking for Hemochromatosis
Recipes, Menus, and Culinary Strategies to Lower Iron in Your Diet
By: Dr. Kristina Lewis, ND
Cookbook for Hemochromatosis - Now Available!
With over 100 delicious low-iron recipes, Cooking for Hemochromatosis: Recipes, Menus, and Culinary Strategies to Lower Iron in Your Diet is a comprehensive guidebook to help you plan, shop, and cook to reduce iron in your diet. Much more than just a cookbook, it will teach you how to decide what to eat, plan meals, and enjoy food again when facing iron overload.
Discover More Than 100 Healthy Recipes and Foundational Cooking Strategies to Reduce Your Iron Absorption and Enjoy Eating Again
Hereditary hemochromatosis is one of the most common - and most commonly misdiagnosed - genetic conditions. If you suffer from this condition, you may also have a great deal of confusion about what to eat. Conflicting advice can make you feel as if you'll never be able to enjoy food again. It doesn't have to be that way.
Seeing her husband face similar challenges, Dr. Kristina Lewis was inspired to learn how to combine both her research and cooking skills to help him. Her training as a naturopathic doctor, love of creating delicious meals, and desire to help her husband has inspired her to share what she's learned with the world through this unique resource guide.
Easy-to-Use, Comprehensive Cookbook for People Who Have Hemochromatosis
Cooking for Hemochromatosis: Recipes, Menus, and Culinary Strategies to Lower Iron in Your Diet is based on extensive research on how iron affects the diet. Dr. Kristina expertly guides you through the major food groups, outlining what to look for and what to avoid. She also shows you how foods combine with one other in a meal to help you understand how to lower iron in your diet while still being able to eat healthy and delicious food.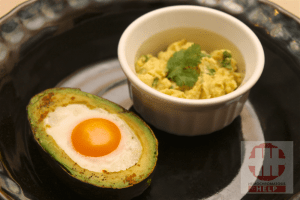 This comprehensive cookbook, a companion to her husband Dr. Eric Lewis's book, Holistic Help for Hemochromatosis, offers more than 100 research-based, wholesome and easy-to-follow recipes. Inside you'll find meal ideas for breakfasts, salads, appetizers, entrées, sauces, and desserts. There's something for everyone, featuring cuisines from around the world, and including dishes adaptable for diets ranging from vegan to Paleo, low-carb to low-fat, and gluten-free to dairy-free.
With Cooking for Hemochromatosis, you'll be empowered to shop and cook with confidence - and enjoy eating again! With a little preparation and some easy to understand advice, it is possible to manage your iron overload and live life on your own terms.
Read a Sample of Cooking for Hemochromatosis
Want a sneak peak of the contents of this cookbook? Click below to expand and read the Table of Contents including all 100+ recipes listed by name, the entire introduction and first chapter, as well as sample recipes, photos, tables and more!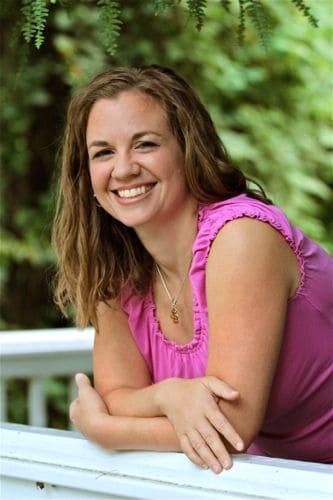 Dr. Kristina Lewis is a naturopathic physician in practice with her husband, Dr. Eric Lewis, in Asheville, North Carolina. When her husband discovered he had hereditary hemochromatosis and founded the website HemochromatosisHelp.com, she became very involved in researching, writing, and teaching about this condition both as a health-care practitioner and as a concerned wife.
After the publication of Dr. Eric's book, Holistic Health for Hemochromatosis, it became clear that a companion guide with recipes and cooking instruction was what the readers of Hemochromatosis Help needed next. As someone who naturally loves to cook and who finds inventing tasty and healthy recipes a fun challenge, Dr. Kristina decided to take on the challenge of creating a cookbook for hemochromatosis from a holistic perspective. Little did she realize at the time what an involved project this would become! More than two years and countless hours later, she is excited to finally share her recipe inspirations with the world.
Dr. Kristina Lewis is an honors graduate holding a doctorate in naturopathic medicine from the Southwest College of Naturopathic Medicine in Tempe, Arizona. In her private practice she works with women on a wide range of health issues, including iron overload. She and Dr. Eric have two young children and she is fully enjoying being a mother as well as a doctor!