Products, Brands, and Other Recommendations to Bring the Cookbook to Life
Resources and recommendations to help you shop when trying to avoid iron-enriched foods and iron-containing cookware.
When writing Cooking for Hemochromatosis, I found that choosing the correct products at the grocery store was just as important (and sometimes just as challenging!) as simply understanding how iron in food affects iron overload and hemochromatosis.
As anyone who has read my book knows, the role that iron-enriched foods play in the overall iron absorbed from the diet may be significant and is something important to pay attention to when shopping and purchasing food.
This resource list is a constantly-evolving list of brands and products that do not contain enriched iron or that are for one reason or another helpful in a hemochromatosis diet.
Throughout the book Cooking for Hemochromatosis, you'll find references to this webpage, and here's where I suggest specific ingredients for some of my recipes.
When I note a page number below, it's referring back to the page in the book.
We do not receive any commissions or payment for recommending these products. None of the links included below are "affiliate links," so you can shop knowing that these recommendations are made freely with no financial incentive on our part!
Do you have a product or resource that you think belongs on this list? Share what you've found by filling out a quick questionnaire here.
I'll be periodically adding reader submissions after I've looked them over and confirmed that they meet the criteria as set out by my book.
Happy cooking and eating!
Breakfast Cereals Safe for Hemochromatosis
The following list of breakfast cereals meets the criteria as described in my book, Cooking for Hemochromatosis.
Many conventional breakfast cereals are enriched with iron, stripped of protective phytates, and may contain other ingredients not recommended with iron overload.
Most of these links go to the manufacturer's official website for detailed product information. Feel free to purchase these products directly from the manufacturer, your local grocery store, or any other preferred retailer.
Wholegrain "O's" Cereals
Corn Flakes Cereals
Any of these would work in the Crispy Pork Chop recipe, page 211 of Cooking for Hemochromatosis:
Puffed Rice Cereals
Corn Grits/Polenta
Oatmeal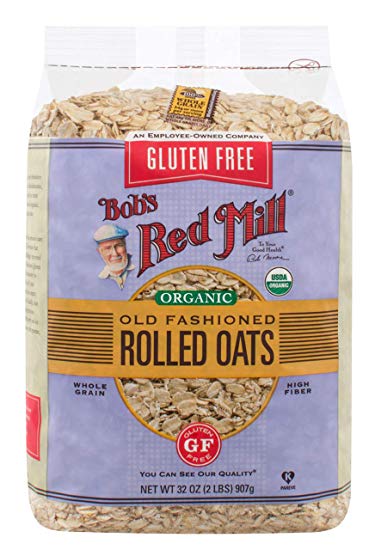 Bob's Red Mill is famous for their oats, and they have so many types it's hard to pick a favorite! Never enriched, all non-GMO, many organic, and even their "quick-cooking" versions are still whole grain with none of the phytate-rich bran removed. See all varieties here: Bob's Red Mill Oatmeal
Pasta and Rice Brands Safe for Hemochromatosis
PASTA
All pasta made by this company is either from the whole grain or unbleached, non-enriched flour.
This is a favorite at my house. All the pasta is organic and made with whole-grain brown rice without any enriched flour added. Don't be turned off by their website as their products are really great.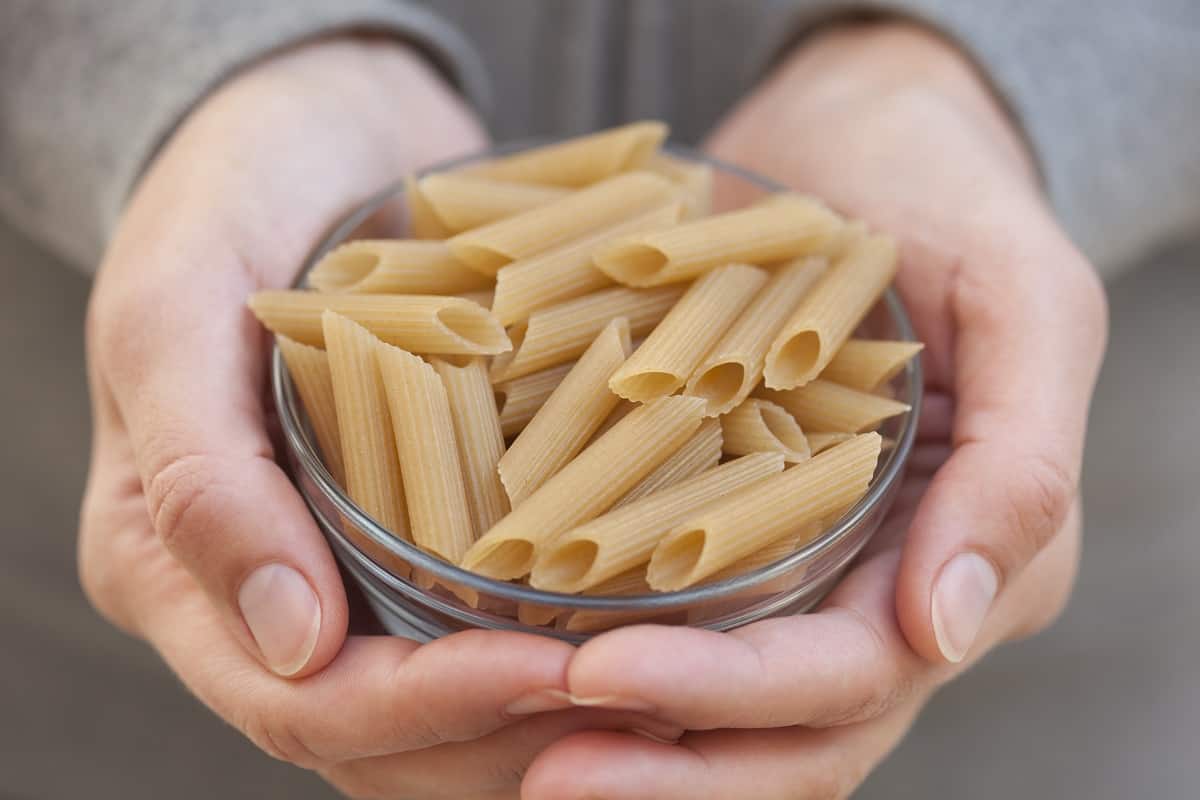 Crafted in Italy, this company produces all organic pasta, and I've yet to see any of their products with added iron.
Gluten-free pasta
Whole-wheat pasta
Durum Semolina: Refined whole wheat that is not enriched with added iron. In this category are lasagna noodles perfect for the Sausage-Pesto Lasagna Rolls on page 215 of Cooking for Hemochromatosis.
Note that their non-organic products are enriched with iron. You'll want to stick with their organic, whole-grain, or gluten-free products.
"Made with 100% Italian certified organic hard-durum wheat. No additives or enriched flours."
RICE
This brand has a wide range of rice (and related grains), and most of their products (even their non-organic products) are not enriched. They also make quinoa that is pre-rinsed that may be used for the recipe for Basic Quinoa on page 161.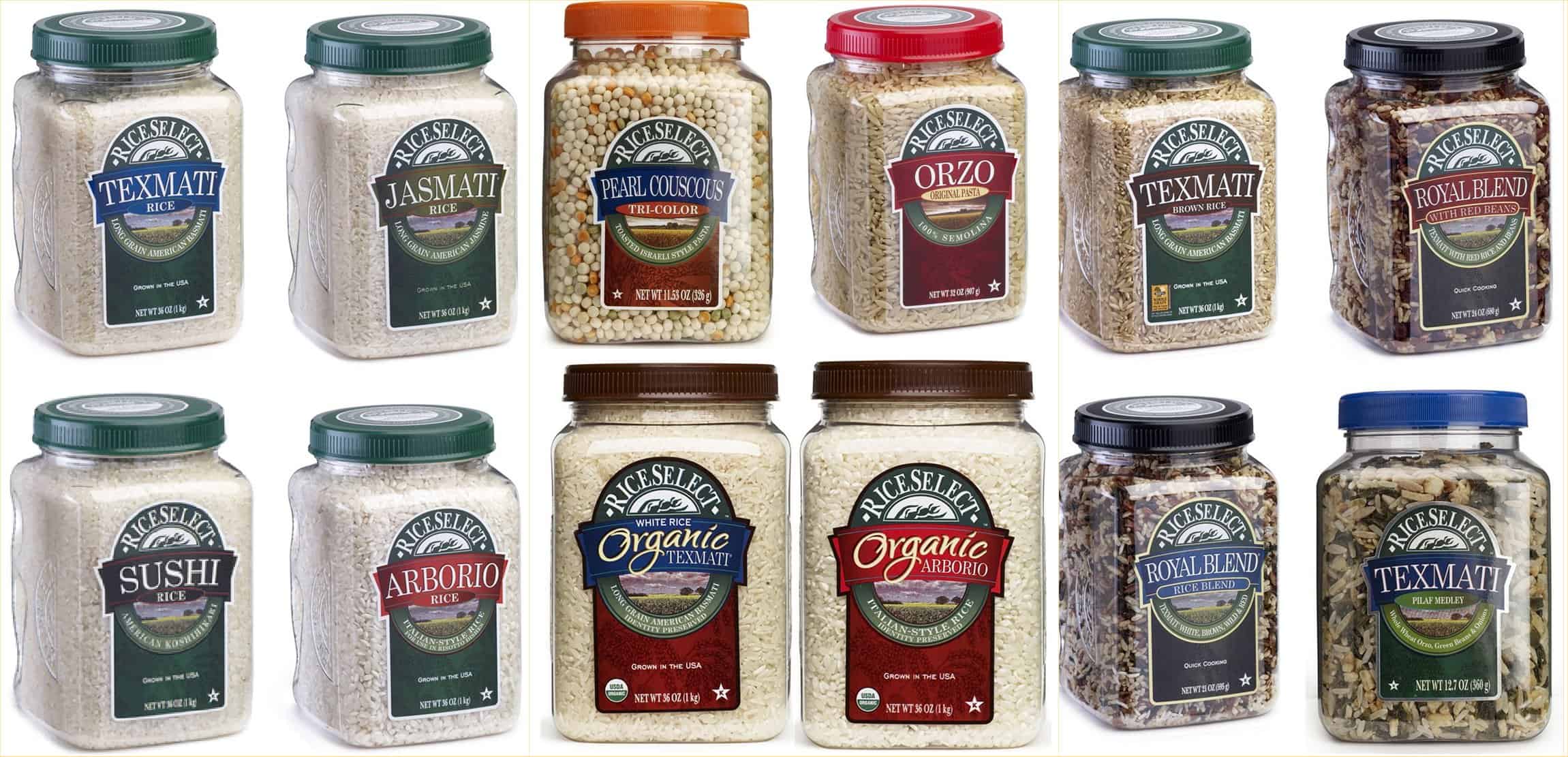 Baking Flours Safe for Hemochromatosis
The topic of safe flours and how to identify safe products and brands takes up too many pages and chapters in my cookbook to summarize here simply. If you really want to understand this topic, I highly recommend you check out my book!
If you've read the book and are looking for the products referenced in my recipes, here's where you will find some of the brands I used.
Nonenriched All-Purpose Flour Blends (USA)
(In Appendix 4 of Cooking for Hemochromatosis, I mention three national brands that provide nonenriched versions of all-purpose flour. Since that time, the version from Hodgson Mill seems to have been discontinued, leaving two remaining options. If you know of any others, please use this form and let me know!)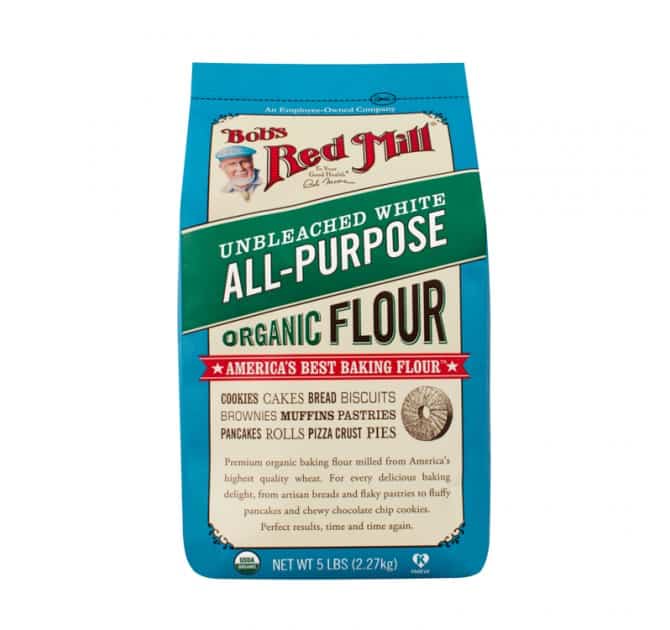 "Our Organic All-Purpose Flour is a premium baking flour freshly milled from certified organic, hard red wheat. You can use this high quality wheat flour product for all manner of baked goods, including food like yeast breads, quick breads, biscuits, muffins, cookies and cakes. It's unbleached and unenriched, with no potassium bromate added." (emphasis added)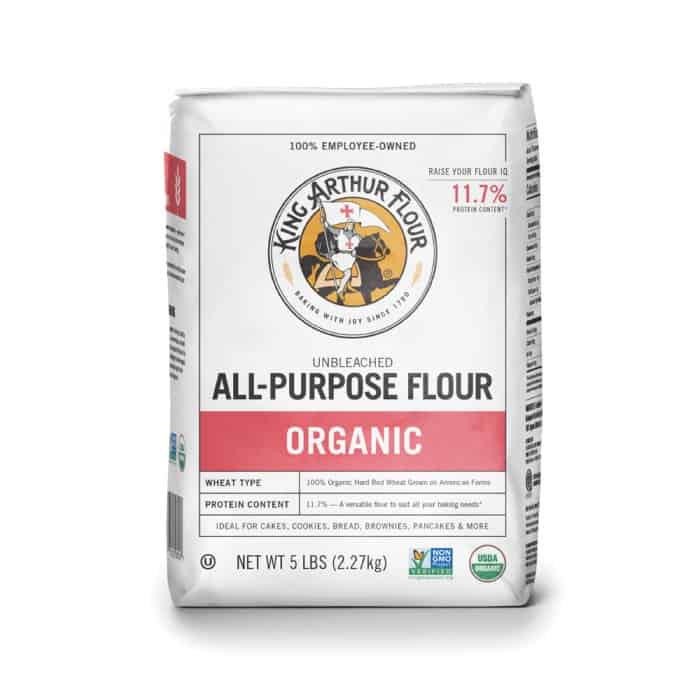 "Milled from 100% organic hard red winter and spring wheats, this jack-of-all-trades flour is malted; unenriched; and will strengthen breads, bake up lofty biscuits, and turn out delicately crumbed cakes. We rely on it for all of our baking needs, and it never lets us down." (emphasis added. Note that it's malted, so depending on what your purpose in baking is, the Bob's Red Mill option might be better).

*Do note that many other King Arthur products do tend to have added iron (notably, they love to proudly add iron to their gluten-free flour products).
Rice Flour
Arrowhead Mills Organic White Rice Flour
Wheat Bran
Condiments, Herbs, Coffee & Tea Helpful for Hemochromatosis
As described in Cooking for Hemochromatosis, there can be creative uses of these products in lowering iron in the diet. Refer to chapters 7 and 8 for more details.
Condiments
High-Quality Spice Companies
Decaf Tea and Coffee
Culinary Matcha Green Tea
Snacks and Convenience Foods Safe for Hemochromatosis
In Chapter 10, "Stocking the Hemochromatosis Kitchen," I discuss convenience foods and grab-and-go snacks that can be incorporated into a hemochromatosis eating plan. Consider this section a hodge-podge of additional products that you may wish to consume at times.
Corn Chips and Tortillas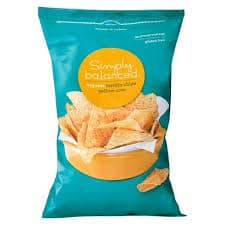 Simply Balanced (Target Brand) Organic Yellow Corn Tortilla Chips

Having 0 mg iron listed on the package, these are the only protein bars I've seen that are low in iron. (Thanks to a reader for submitted this suggestion!)
Vietnamese Spring Roll Wrappers
Asian Best Brand, "Bahn Trang Deo Thuong Hang," is what I used to make my recipe. It's challenging to find an online link to share; I found it at my local Asian market. I was used in the Asian Spring Rolls recipe on page 149 of Cooking for Hemochromatosis.
Safe, Iron-Free Cookware for Hemochromatosis
The kitchen equipment and methods used to prepare food can sometimes affect iron, either by changing the chemical structure of the food or by leaching iron from the cooking device itself.
The Problem With Cast Iron Cookware
It is well known that cooking with cast iron will increase the iron in your food, and cast iron should not be used regularly in a hemochromatosis kitchen.
For example, a 1986 study was conducted to find out just how much the levels of iron in food changed if it was cooked in cast iron. The results were significant. Nearly every food tested had increased levels of iron after they were prepared compared to before. The study found that "Most of the foods (90%) contained significantly more iron when cooked in iron utensils than when cooked in non-iron utensils." (Helen C. Brittin and Cheryl E. Nossaman "Iron content of food cooked in iron utensils," Journal of the American Dietetic Association 86, no. 7 (1986): 897-901.)
Cookware Options for Hemochromatosis
If you are looking for what is least likely to affect iron, a few pots and pans that will not leach any iron at all include the following:
Pure Ceramic Cookware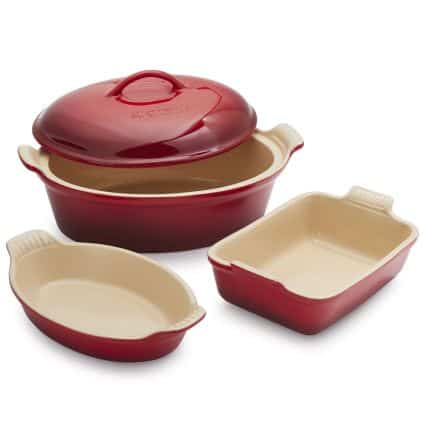 Ceramic or stoneware kitchen cookware contains no metals (including iron), can be used on the stove and in the oven, heat evenly, and don't have to be seasoned. The trick is to make sure you're getting 100 percent ceramic, as some ceramic brands will add toxic nonstick coatings to their products. Make sure to purchase these pots and pans from a reputable dealer.
Recommendations for pure ceramic/stoneware:
Enameled Cast-Iron Cookware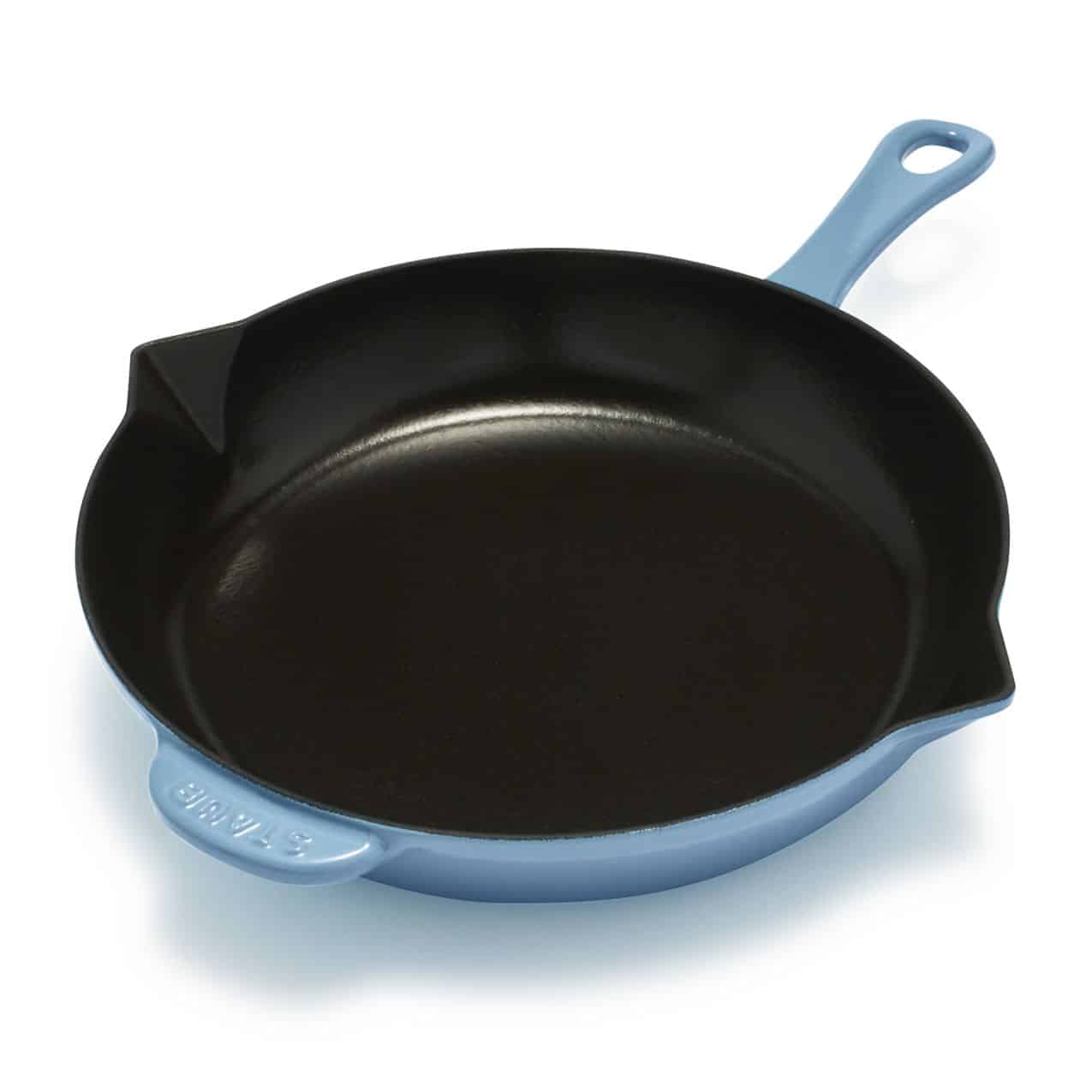 The second category of cookware beneficial in low-iron cooking is enameled cast-iron. This family of cookware allows you to have the benefits of cast iron without the iron. A safe enamel coating protects your foods from touching the iron of the pan.
Enameled cast iron is also versatile and can be used on the stove and in the oven, is easy to clean, and doesn't have to be seasoned.
Be careful not to chip the enamel coating. A famous example of enameled cookware is a Dutch oven (also called a French oven).
Recommended brands for high-quality enameled cookware:
Staub Enameled Cast Iron (the category heading is "cast iron" but the products are all the enameled cast-iron form; even the ones that appear black are covered with an enamel coating)
Le Creuset Enameled Cast Iron: Most of what you think of as coming from this company, anything colorful and shiny, is likely enameled cast iron.
Glass-Ceramic Cookware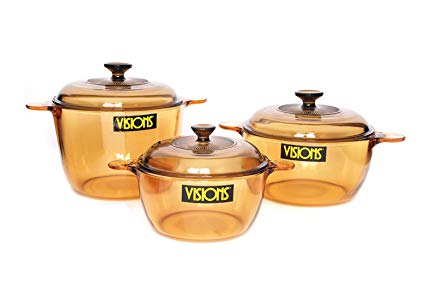 Corningware ® has an interesting line called Visions ® —these see-through glass dishes are stove-, oven-, microwave-, and broiler-safe. Corningware ® Visions ® products are supposed to be completely free of all metals.
Find Answers and Restore Health