G'day Australia!
Welcome to my site about Hereditary Haemochromatosis.  I'm honored to hear from so many readers down under, and my hope is to be able to educate and help as much as I can.
In fact, Australians are my second largest group of readers accounting for 25% of all visitors!
It has been my pleasure getting to know many of you and your stories and it is a joy to think my work has benefited individuals almost half way around the world.
** See below for how far apart we really are… it's mind boggling! 🙂
My name is Eric Lewis, and I am a Naturopathic Doctor living in beautiful Asheville, North Carolina in the United States.  Asheville is a small city surrounded by the idyllic Blue Ridge Mountains.  We are lucky to have a very fit and active population, with a strong emphasis on health and well being.
As a Naturopath, I bring a very holistic approach to health care.  As an individual with haemochromatosis, I bring a unique perspective on how to address our condition of iron overload.
Even though you and I are at quite a distance from one another, I think we can learn a lot from one another!
Here are some specific ways I can help you in your quest to improve your health with haemochromatosis:
Haemochromatosis Supplements
Nutritional supplementation may play a positive role in supporting your health.  Much of my time spent learning about haemochromatosis is to research safe and effective remedies that can complement your overall care plan.
Many sites emphasize the facts and figures of the science and genetics of iron overload.  This is great for our general understanding, however I would like to go a step beyond and seek out natural and holisitc ways we can restore our health.
Having received strong interest and requests for our unique turmeric cream I've worked to find a reliable and affordable way to ship supplements to Australia.
Fortunately, we are now able to ship items to you!  Bonza!
Our store shopping cart is now enabled with this functionality, so if you are interested in our supplements, please feel free to read more about Natural Remedies for Hemochromatosis.
Venesection Services and Lab Testing for Iron Overload
A great resource, as many of you likely know, is the advocacy group Haemochromatosis Australia.  Their recommendation for venesection (or phlebotomy) is for the Australian Red Cross Blood Service.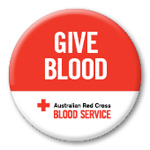 A great tool provided by the Australian Red Cross Blood Service is their High Ferritin App, with description on their page regarding Therapeutic Venesection. This is a service for physicians to refer their patients for venesection, and takes the place of referral forms.
Here in the States, some communities have an excellent Red Cross chapter, and I've heard complaints about other chapters…  There seems to be some that are great, and some not so great (unfortunately).  We do have alternatives with some private organizations, depending upon location.
I would also love to recommend a reliable resource for lab testing services in Australia.  What are sources you have used that you would suggest?  Please Contact Me with your recommendations!  I would greatly appreciate it!
Distance Doesn't Have to Stop Us!
To me, it is staggering how far apart we in Asheville, North Carolina are from Australia.  It is theorized that the furthest distance 2 humans can be apart from one another on Earth is roughly 20,117 kilometers (or 12, 500 miles).  Asheville to Australia gets close to that!  From here in North Carolina, it is:
14,820 km to Queensland
15,152 km to Sydney
15,809 km to Melbourne
18,258 km to Perth (Wow- that's almost completely on the other side of the world from me!!)
I think it's fantastic that I am able to share information with you and to hear from so many of you all.  It puts a smile on my face, and makes me want to come visit Australia one day!  In the meantime, please feel free to Contact Me with your stories and photos as it helps me to get to know more about your approach in facing haemochromatosis.
Here's a photo I took of the Blue Ridge Mountains near my home of Asheville so I can show off how beautiful Western North Carolina's mountains are.  I'm pretty lucky to call Asheville home! 🙂