Welcome to Hemochromatosis Help
Diet & Supplement Strategies for Hemochromatosis from a Naturopathic Doctor with the Condition of Iron Overload
My name is Dr. Eric Lewis, ND and I am here to help you find answers and restore health in hemochromatosis
Join the Hemochromatosis Help Newsletter
Enter your email address below to receive an instant download sample of my book, Holistic Help for Hemochromatosis.
In addition, you will receive regular articles on: The problems of having high iron * How to think about diet, nutrition, and food * Holistic & natural solutions * Supplements to help improve you health * And more!
What is Hemochromatosis?
The process of iron overload is typically slow to develop and may not affect a person's health until they are in their 30s, 40s, or even their 50s or 60s.
While blood levels of iron may be elevated, the primary problem stems from the accumulation of iron in the body's cells, tissues, and organs.
Symptoms can range from mild to severe, and the disease itself can be fatal if it is not identified in time.
Iron Overload: The Basics
Diet and Supplement Remedies for Iron Overload
Diet and supplementation strategies can really enhance your health and wellness as a complement to your medical care.
In fact, clinical research has shown many potential health benefits of natural and holistic remedies for iron overload.
What to eat and what not to eat is a frequent source of confusion, frustration, and stress for many who have been diagnosed with hemochromatosis. Let me help you sort through the information and help make it make sense.
Natural Remedies for Hemochromatosis
Evidence-based analysis of dietary, nutritional and herbal remedies for iron overload
Safe, effective, and unique supplements for individuals with hemochromatosis, handpicked by a Naturopathic Doctor
One-on-one email consultations to answer your questions with Eric Lewis, ND of Hemochromatosis Help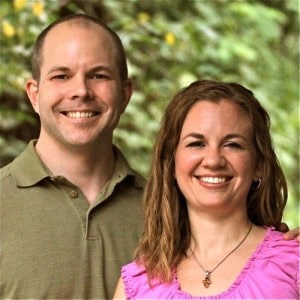 Dr. Eric Lewis is a naturopathic physician who also has hereditary hemochromatosis. With his unique perspective of being both a practitioner and a patient, he brings new insight into holistic approaches to iron overload, providing new understanding about the best diet and supplementation strategies to help support health with hemochromatosis.
In 2012, he founded the website HemochromatosisHelp.com to share with the rest of the world what he has learned about iron overload in a clear, easy-to-understand, and friendly way.
Dr. Lewis is an honors graduate holding a Doctorate in Naturopathic Medicine from the Southwest College of Naturopathic Medicine. He is in private practice with his wife, Kristina (also a naturopathic physician), in Asheville, North Carolina.
Hemochromatosis Help Newsletter
Enter your email address to receive an instant download sample of my book, Holistic Help for Hemochromatosis.
In addition you will receive regular articles on:
* The problems of having high iron
* How to think about diet, nutrition, and food
* Holistic & natural solutions
* Supplements to help improve your health