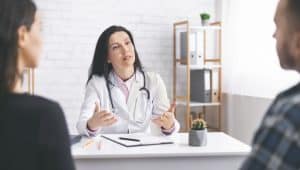 Hereditary hemochromatosis causes a progressive loading of iron over time. For individuals with the most severe cases of iron overload, they can suffer from permanent damage like scarring or cirrhosis of the liver which can, in turn, lead to liver cancer.
Therapies such as therapeutic phlebotomy and medication can have profound healing effects. We just have to catch it as early as possible, so we can take all the steps necessary to prevent the buildup of too much iron. In certain situations, the prognosis can be dire. Iron overload can progress to the point where symptoms and damage is irreversible. As a result, it is crucial to identify and diagnose hemochromatosis early.
Be sure to talk with your doctor and your family to make sure you all have the proper diagnosis of hemochromatosis.
Hemochromatosis Treatment- Solutions for Iron Overload
The good news is that there are excellent treatments for hemochromatosis that, if started early enough, are highly successful in controlling the condition of too much iron and potentially highly successful in reversing symptoms and improving overall health.
Conventionally, the primary therapy is phlebotomy, venesection or blood donation. This is absolutely the best way to "de-iron" an individual.
Medicines are available for those who are not able to tolerate phlebotomy.
The great news is that there are MANY other recommendations that can be helpful in addition to the medical treatments. This is where Hemochromatosis Help can support you!
Diet and supplementation strategies can really enhance your health and wellness as a complement to your medical care.
In fact, clinical research has shown many potential health benefits of natural and holistic remedies for iron overload.
With that in mind, let's really get to know how to holistically help hemochromatosis.
Hemochromatosis Help from a Husband and Wife Team of Holistic Doctors
My name is Eric Lewis, and I am a Naturopathic Doctor. Like you, I also have a genetic predisposition to iron overload.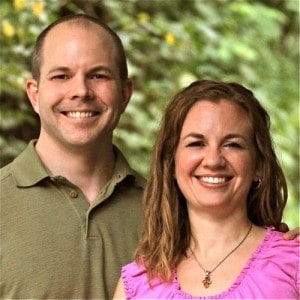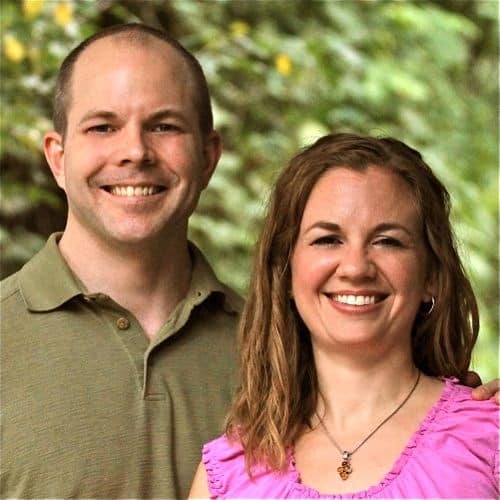 My approach to hemochromatosis is holistic, integrative, and hopefully fun!
My goal is to integrate the best ideas of science with the art of holistic healing.
My wife Kristina and I are both Naturopathic Doctors, and we share a holistic mindset when it comes to health and well-being.
In our practice, we work with all of our patients to help them understand their condition and to feel better naturally.  We hear people's stories… their successes, their failures, and their questions and struggles.
As a husband and a father with hemochromatosis, I want to know as much as I can about the subject so I can live a long, healthy, and happy life. I'm certainly trying my best to walk the walk!
When I discovered I had hereditary hemochromatosis and founded this website, Kristina also became very involved in researching, writing, and teaching about this condition both as a health-care practitioner and as a concerned wife.
Our goal with this site is to assimilate, synthesize, and deliver the best information about diet and supplementation strategies for iron overload to you in a clear, easy-to-understand, and friendly way.
Find Answers and Restore Health in Iron Overload
Hemochromatosis can be scary, lonely, and intimidating. As a Naturopathic Doctor with a predisposition for the condition of iron overload, my aim is to help you learn the safest and most effective diet and supplement strategies to help support your health.
I've realized there is a lack of clear information out there to help empower people with iron overload to take charge and to learn how to live a healthier life with hemochromatosis.
In addition to this website, Dr. Kristina and I have also created the following resources to help you, starting right now:
1. The Hemochromatosis Help Newsletter – 20+ in-depth & empowering articles with actionable tips that will help assist you on your journey with hemochromatosis.
2. Holistic Help for Hemochromatosis Book (by Dr. Eric) – A complete guide to the use of diet and supplements in healing from iron overload. Available as a paperback and also as an instant-download e-book.
3. Cooking for Hemochromatosis Cookbook (by Dr. Kristina) – With over 100 delicious low-iron recipes, Cooking for Hemochromatosis is a comprehensive guidebook to help you plan, shop, and cook to reduce iron in your diet. Much more than just a cookbook, it will teach you how to decide what to eat, plan meals, and enjoy food again when facing iron overload.
4. MyHemochromatosisHelp.com – Online store offering safe, effective, and unique supplements specifically designed to support the health of individuals with hemochromatosis.